Products
RF2 Step ramp
System: Electric
Accessibility: Ramp / Platform Lift
Opening type: Ramp
Compatibility: Tramway-Underground trains, Suburban trains, Regional, Intercity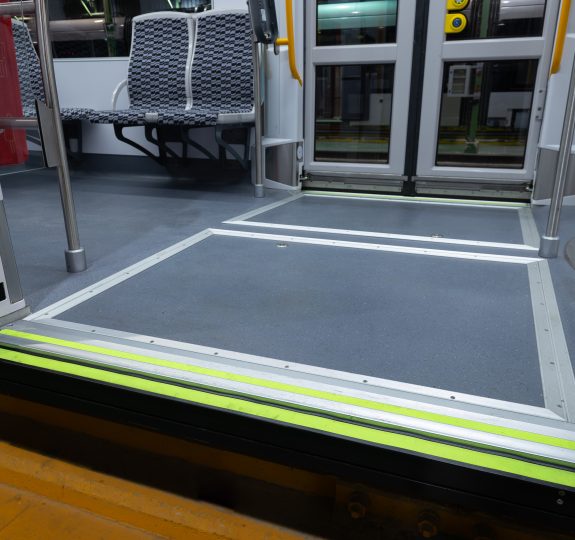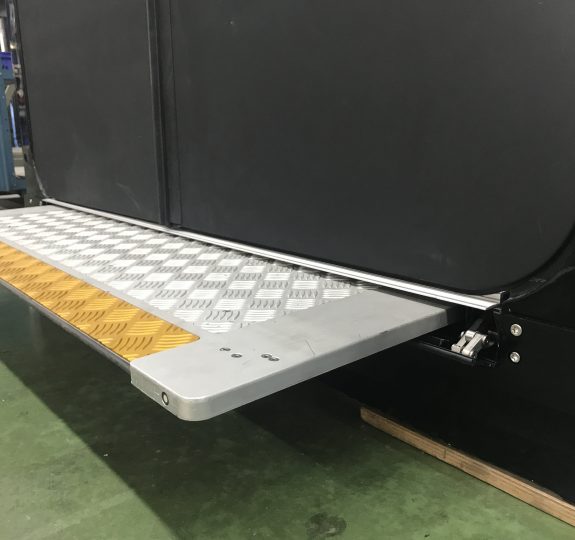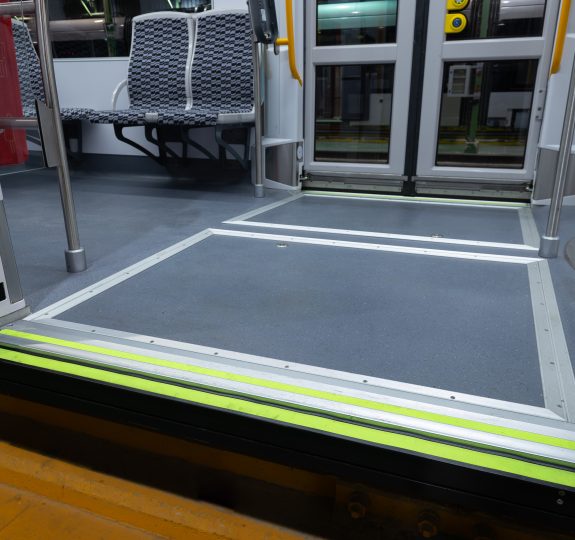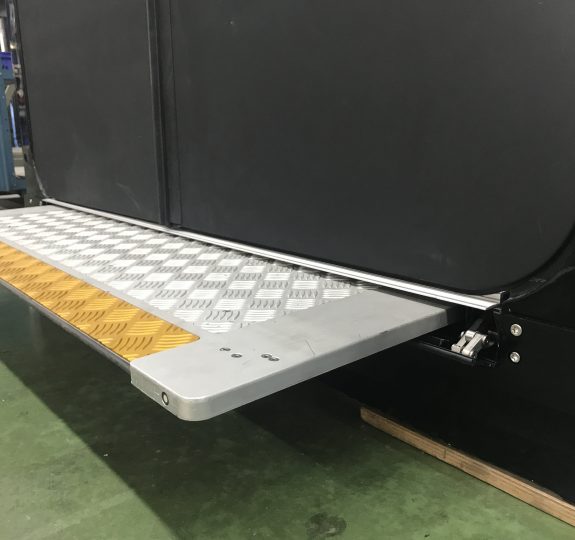 / Description and characteristics
Electrical operation, also allows manual operation.
Full integration to the floor of the vehicle, flush-mounted.
Suitable for intensive use: by means of spindle transmission and a recirculating ball-bearing nut.
Includes system to detect obstacles, people and platform.
Non-slip surfaces.
Obstacle detection by means of sensitive edge.
.PDF Download file
/ Advantages
A universal concept, suitable for the access to trains.
One single modular design, allowing 3 different configurations: Step, Ramp, or Step & Ramp together.
With a height of only 60 mm box enables a flush installation in the floor without need to modify the chassis of the vehicle.
A big advantage at the level of costs, maintenance and simplicity of fixations. RF2 ramp enables you to customize dimensions according to the customers' requirements.
/ Technical data
Total weight: 80 Kg. (Ramp-step version with standard dimensions)
Load capacity: 300 Kg.
Standard platform width: 1300 mm.
Standard stroke in step configuration: 350 mm.
Standard platform length in ramp configuration: 600 mm.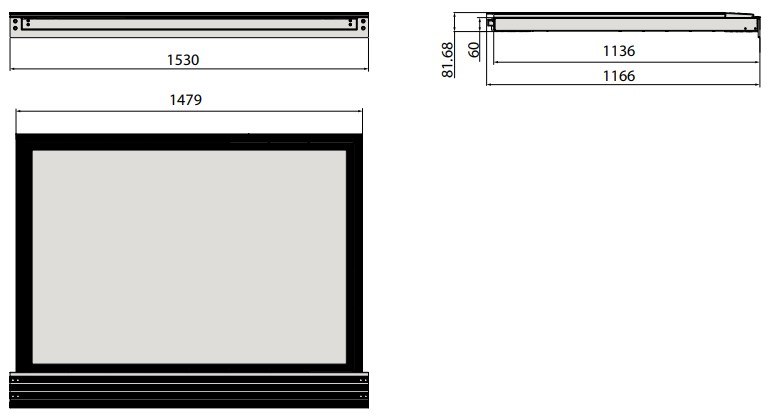 Ask for more information
Contact our sales team now to receive more information about our product RF2 Step ramp
Contact a commercial now