Products
016 Pneumatic equipment for luggage compartments
System: Pneumatic
Accessibility: Door
Opening type: Maletero
Compatibility: Motorcoach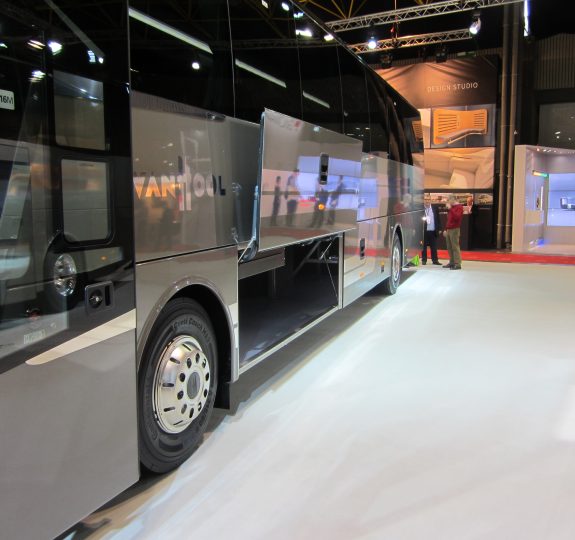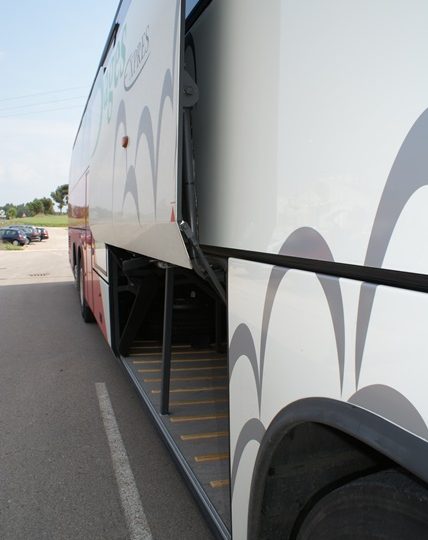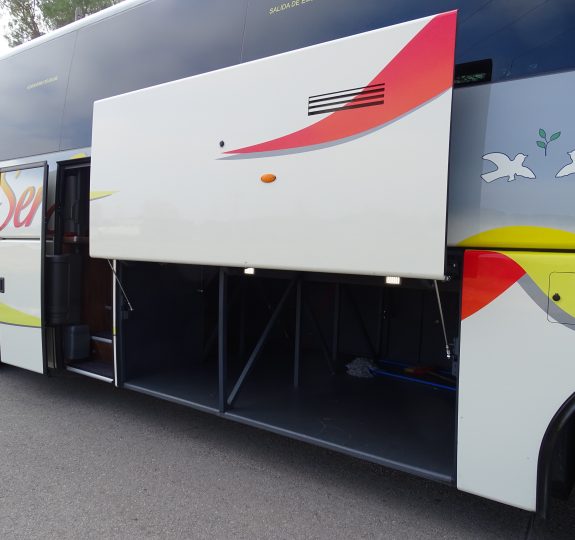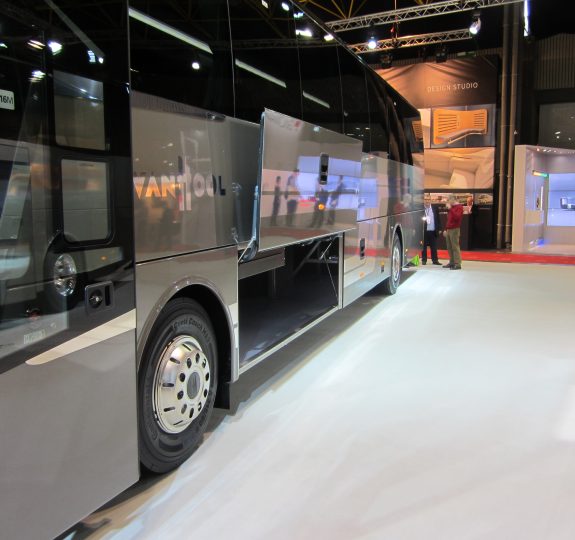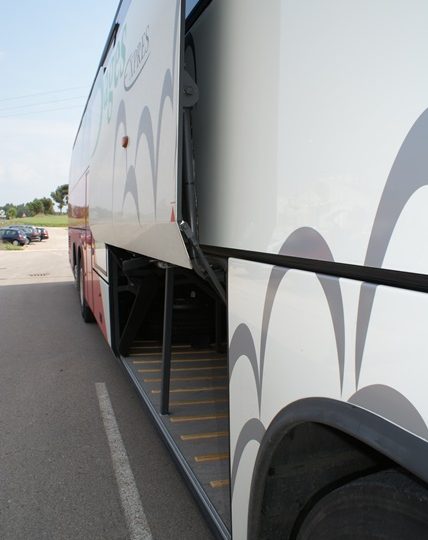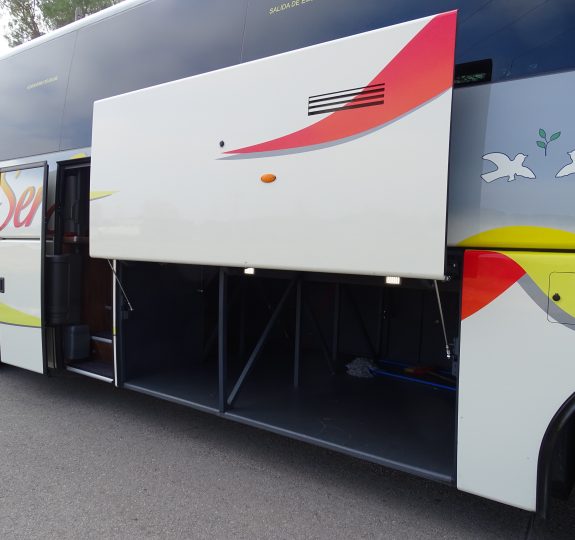 / Description and characteristics
Pneumatic system for opening side luggage compartment covers, for intercity vehicles.
Pneumatic opening means a single cover can be installed on each side of the vehicle.
Solenoid valve control.
Sensitive bottom edge option.
Locking cylinder inside the luggage compartment, can be manually unlocked.
.PDF Download file
/ Advantages
Enables the use of large covers (up to 4.5 metres long)
Driver ergonomics.
Pantographic vertical movement requires less lateral space for opening.
Locking device with cover closed. The cover does not need a lock.
This system gives greater security for the driver and passengers.
Lateral shock absorbers for greater ease of opening.
Improved vehicle appearance.
Needs no handles or locks on the covers.
/ Technical data
Minimum pressure: 6 bar.
Working temperature: −30 °C to +70 °C
Nominal voltage: 12/24 V ± 20%
Complies with regulation UN R107.
For Class II and III vehicles.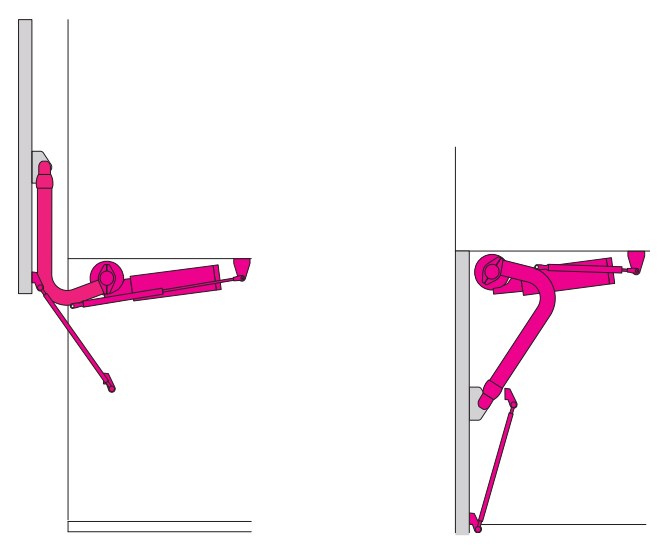 Ask for more information
Contact our sales team now to receive more information about our product 016 Pneumatic equipment for luggage compartments
Contact a commercial now