Products
014 Electrical Outswinging door - Mechanical emergency
System: Electric
Accessibility: Door
Opening type: Opening to the outside 1h.
Compatibility: Commuters, Motorcoach, Minibuses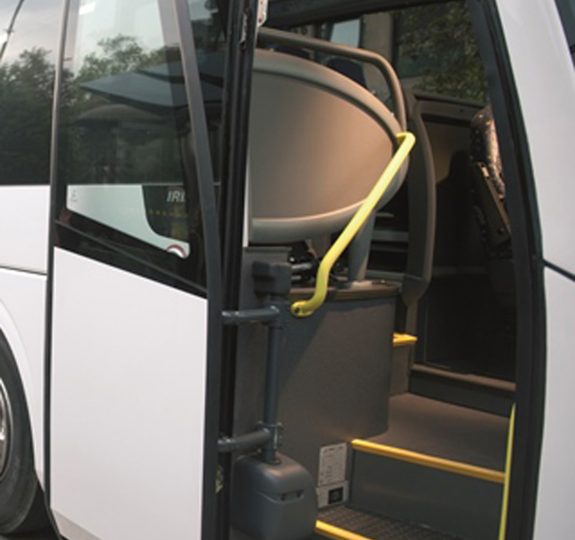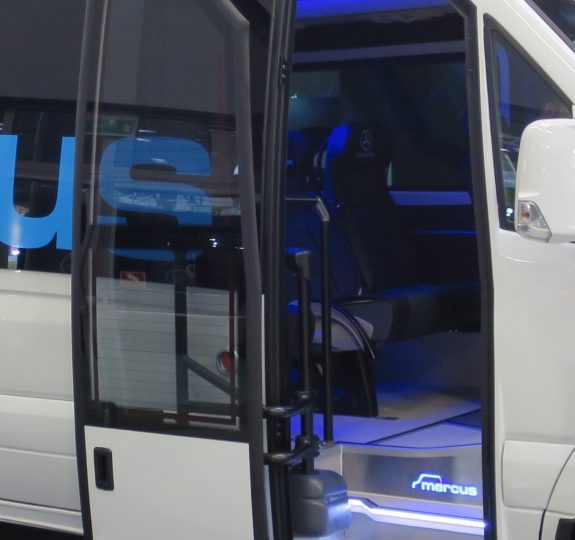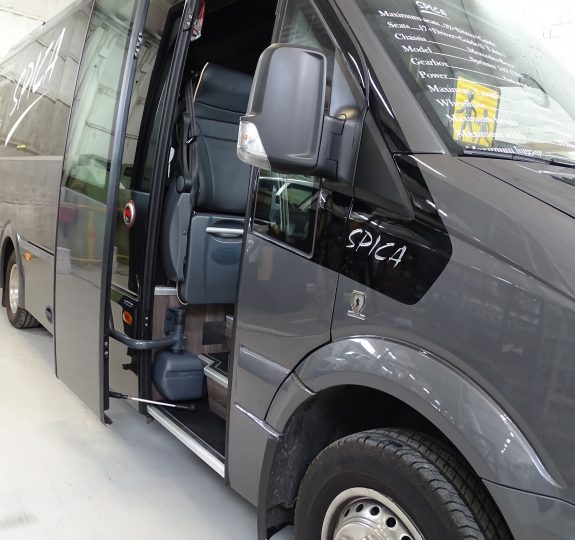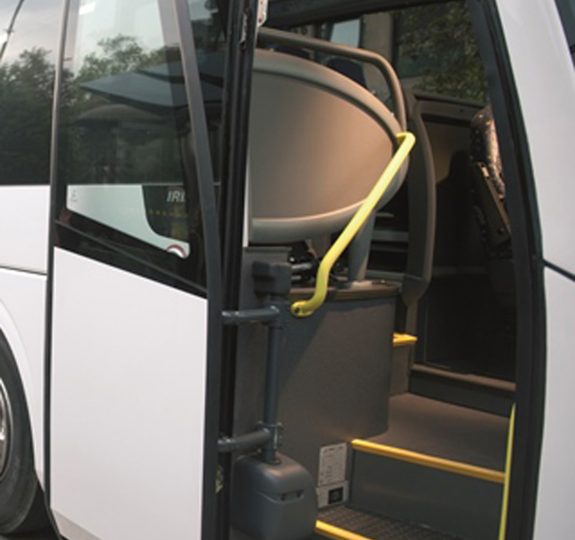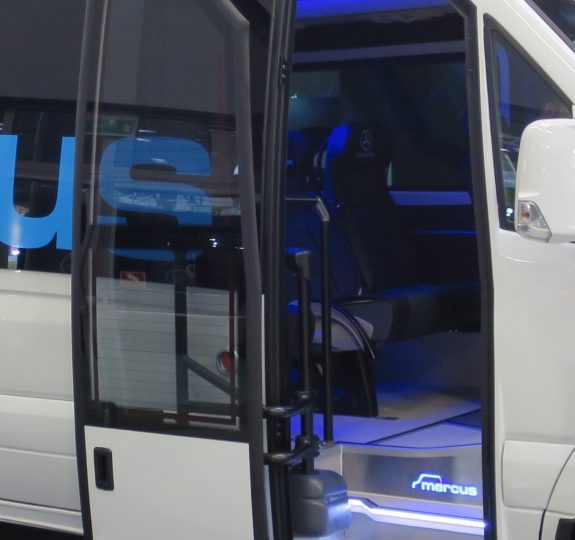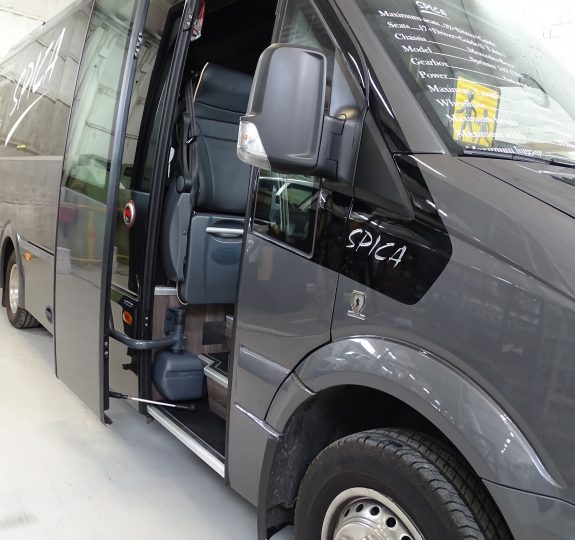 / Description and characteristics
Electrical equipment for outward-opening with latching (vertical displacement at end of closure).
The system enables centralised door control, by remote control or key.
When the door is closed using the remote control or key, the system applies electromechanical locking of the emergency handle so that the vehicle cannot be opened from the outside.
The emergency handle inside enables unlocking and opening of the door.
When the vehicle is opened again, the mechanical lock is deactivated and the door can be opened normally.
Sensibilización por micros, válvulas o gomas. (opcional)
.PDF Download file
/ Advantages
Can be installed in vehicles without compressed air.
Safety wedges to prevent door opening.
Sealing rubbers around the whole perimeter.
Diseñada para ser instalada opcionalmente con el MCP sistema CAN Masats.
Opción: gomas sensibles de menor tamaño.
/ Technical data
Minimum pressure: 6 bar.
Working temperature: −30 °C to +70 °C
Nominal voltage: 12/24 V ± 20%
Complies with regulation UN R107.
For Class II, III or B vehicles.

Ask for more information
Contact our sales team now to receive more information about our product 014 Electrical Outswinging door - Mechanical emergency
Contact a commercial now