Products
RT1 Dual telescopic ramp
The Masats telescopic ramp offers the best accessibility to the vehicle.
Its telescopic configuration allows to offer a longer platform, which results in a lower inclination, and an easier and more comfortable access to the vehicle.
Presence sensor mat on the platform, and sensitive edge, for utmost safety.
System: Electric
Accessibility: Ramp / Platform Lift
Opening type: Ramp
Compatibility: Autonomous buses, Commuters, Transit bus, Minibuses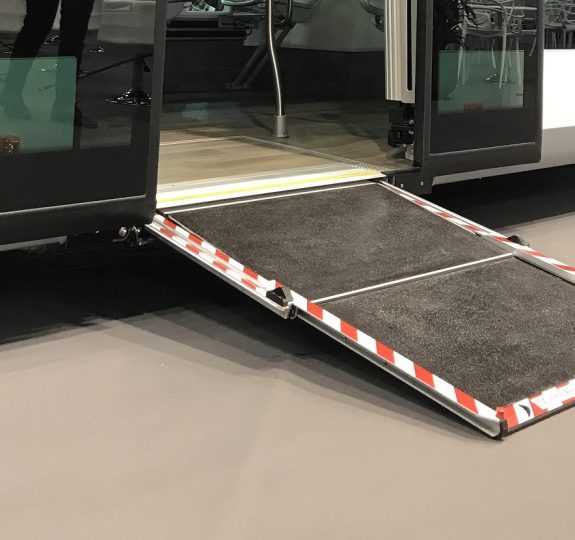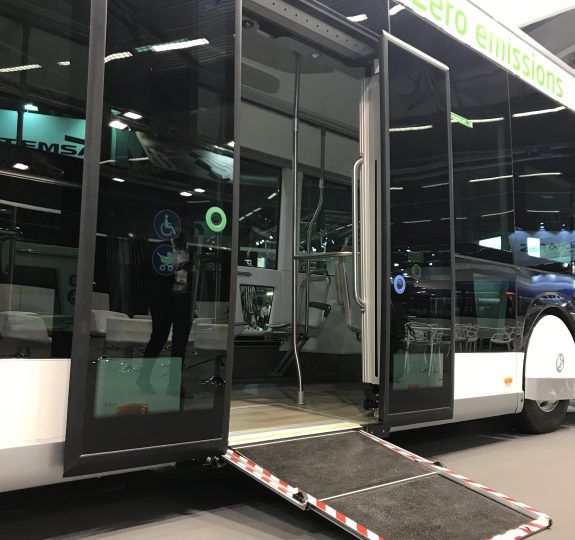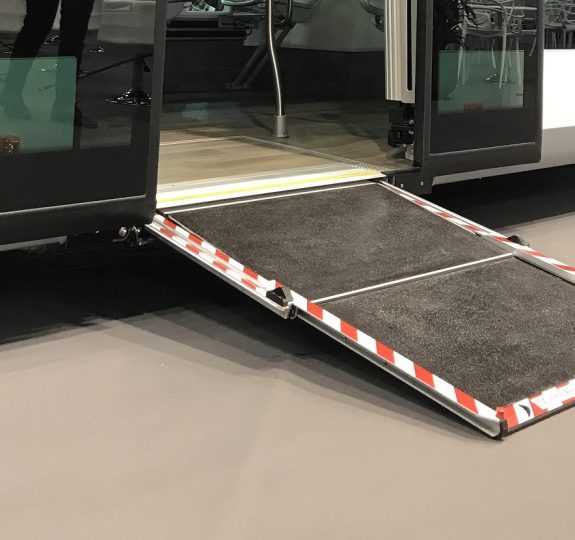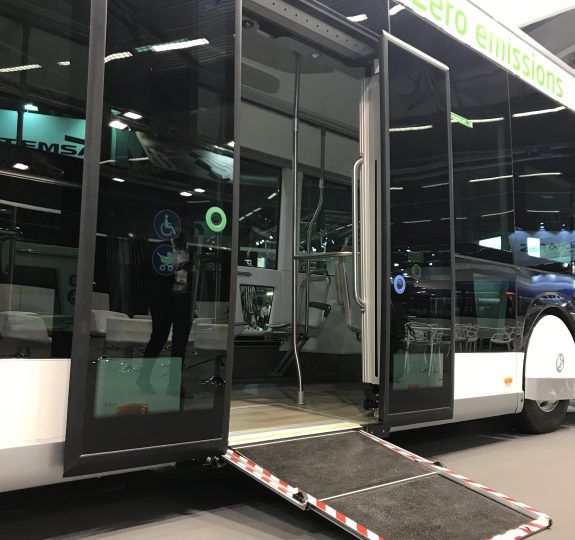 / Description and characteristics
Electric or manual mode.
Powered 12v / 24v
Total weight: 75,5 Kg
Maximum load 300 Kg
Compact ramp 1242 x 787 x 78 mm
Unfolded platform of 1150 mm
Vehicles intended for Class I, ll, A.
According to regulations UN R107
.PDF Download file
/ Advantages
Access to the mechanism from inside of the bus.
Good adaptation with the floor of the vehicle.
Dirt resistant.
No step when entering.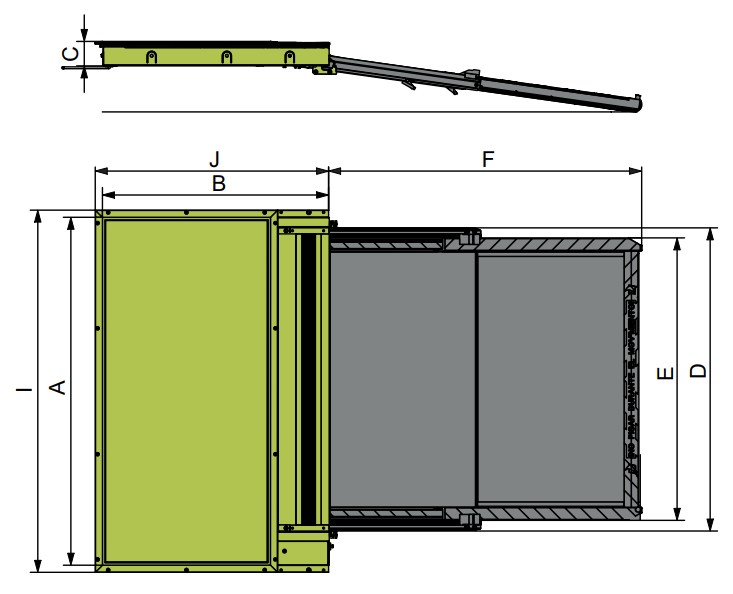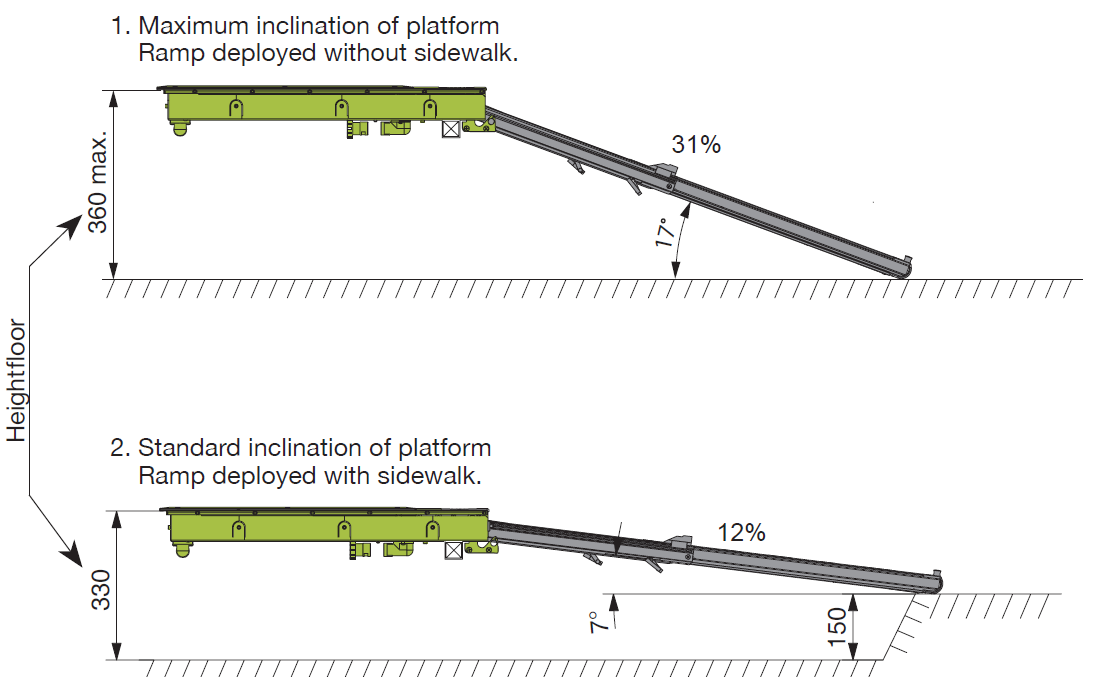 Ask for more information
Contact our sales team now to receive more information about our product RT1 Dual telescopic ramp
Contact a commercial now