Company
Masats people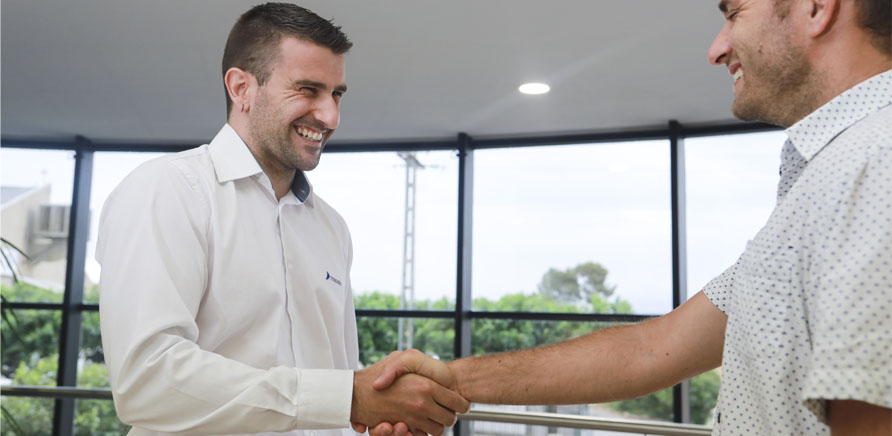 At Masats, we know the sum of each person's talent is the foundation for our company's growth.
Our products are improving the future of mobility and we're working for transport to become even more inclusive, safe and sustainable. In order to do so, we offer stable and quality employment where people can work freely, responsibly and confidently.
Our team is made up of people with a customer service spirit and an attitude geared towards growth because we're dynamic and always focus on offering our customers the best of ourselves.
The Masats organisation chart is structured to be quite flat and contact between our people is always friendly and up-close irrespective of whether they are part of the management team or work in any of the other areas. This is how we contribute vision and knowledge.
We ask our people to commit to the company and treat it as though it is their own, but we also share all the success by dividing up the company's earnings among all.
A People Company
At Masats, we always respect people's work and, in particular, our employees' work in the hopes they will develop long-term capabilities. We expect everyone to show the same respect towards their own colleagues.
Success at Masats comes from everyone's contributions at the company and we support every single individual so they can develop to their fullest potential, working as a team to achieve common goals. We invite everyone to participate in decisions by collaborating on different teams where we can all add our own creativity and knowledge.
Work Atmosphere and Teamwork
Our employees' wellbeing is important to their personal satisfaction and to maintain proper long-term performance.
Masats provides a work atmosphere where people can be independent. We support their continuous learning so they may be responsible for their own work, always coordinated and motivated by our team leaders.
With our ongoing training, we encourage everyone to grow and develop new knowledge and skills to achieve their own goals. Our leadership training programme promotes a leadership model that recognises people's knowledge, motivates them and helps them grow.
Ethical Work
From the very beginning, we've made great efforts to build a project that works to improve people's quality of life based on an ethical way of doing business.
In order to spread awareness for the values and principles governing our company, we've created a Code of Ethics which is based on responsibility, transparency, professionalism and integrity.
The code describes the criteria governing our employees' work as well as our suppliers' and shareholders' professional activities. We share our vision with our customers and society at large in an effort to always operate with absolute respect for people, society and the environment.
You may read our Code of Ethics via this link.
Diversity and Equal Opportunities
Diversity is a source of growth for Masats. Contributions from people of different genders and cultures is a part of our development. We foster equal opportunities and inclusion in a work atmosphere of mutual respect and personal growth.
To demonstrate our commitment to equal opportunities and treatment, we've developed an Equality Plan.
Communication
We're very transparent with our employees, encouraging direct contact among everyone on all levels, and providing periodic information on how things are going at the company.